Vamos

A

is a DC-based international education organization.
We travel with university students and young professionals to major startup hubs in Latin America to conduct specialized training workshops in partnership with local businesses.
Our Mission
Our mission is to make entrepreneurship training and international education more accessible to young people. We believe that well rounded, multidisciplinary teams design more innovative products, so we strive to bring together people from all backgrounds and disciplines to collaborate on creative solutions to the world's most pressing challenges.
Our Vision
VamosA is promoting cross-cultural business between the United States and Latin America by training the next generation of entrepreneurs, connecting them with the most promising startups in Latin America, and empowering them to launch their own ventures.
Radical Collaboration
We believe that having a well rounded, multidisciplinary perspective is the best way to design innovative products. Therefore, we bring together people from all disciplines and backgrounds to learn and collaborate on some of the world's most pressing challenges.
Real-world Experience
Studying theory and reading books will only get you so far. We believe that the most effective way to learn is through real-life examples.  Our programs give you the opportunity experience international entrepreneurship first-hand.
Reframe Problems
Reframing is how designers get unstuck. We believe the best way to approach innovation is by taking a step back to consider alternatives for how to turn a challenge into an opportunity. 
Ask Hard Questions
We don't shy away from asking hard questions and neither should you. We believe critical inquiry is crucial for developing a solid understanding of any issue or idea.
Think Sustainably
We believe that business can be a very agile and powerful tool for social progress. Learn from real life examples how to design a business model to maximize the triple bottom line: social, economic, and environmental impact. 
Juan Felipe and I overlapped at Georgetown for three years, but we didn't meet until Fall 2016, during my senior year. When we met, Juan Felipe was already thinking about quitting his job managing graduate programs at Georgetown to found an international education company that would provide more study abroad options for American students in Colombia, his home country. At the time, I was trying to find a job for for after graduation, looking for options outside of the traditional consulting or nonprofit path. Specifically, I wanted to return to Latin America after my year in Chile and was interested in finding a business whose social mission aligned with my personal values.
In October 2016, I met one of Juan Felipe's students at an event for Georgetown's Global Social Enterprise Initiative and she immediately put us in contact after realizing our mutual interests. We met for coffee and immediately bonded over our shared disillusionment with the nonprofit and consulting sectors that promised development in Latin America and had failed to deliver. We both felt there was an urgent need to find an entirely new way to look at development, one that focused on promoting small businesses and the exchange of ideas. At the time, Juan Felipe offered me the opportunity to join his inaugural summer program; however, I was already committed to doing conservation research in Fiji until August. We decided to continue to look for opportunities to work together in the future.
In March 2017, Juan Felipe reconnected with me to offer me an internship with VamosA to help him with digital marketing. While I didn't exactly have the skillset he needed, I began to study voraciously, taking several Hubspot certification courses and reading as many books on marketing as I could. I knew that this was a unique opportunity to work in entrepreneurship in Latin America, and I wasn't going to pass it up just because I didn't have the right skills.
At the end of the internship, we considered what I would do when I got back from Fiji. The answer was clear: I would save up to move to Medellin and begin working alongside Juan Felipe as Co-founder and Community Manager of VamosA. The decision to have me become Co-founder was based on our shared vision for how to drive sustainable development in Latin America by empowering local entrepreneurs.
In September 2017, I joined Juan Felipe in Medellin to help with recruitment and strategic planning, successfully recruiting five participants for our inaugural program in Cartagena. Entrepreneurs don't have much free time, but work-life balance is very important to us so Juan Felipe and I still make sure to enjoy our time in Medellin. From paragliding to salsa dancing, we take plenty of time to get out of the office and explore the beautiful country that we want other young people to experience for themselves.
Juan Felipe Cardona
Co-Founder & CEO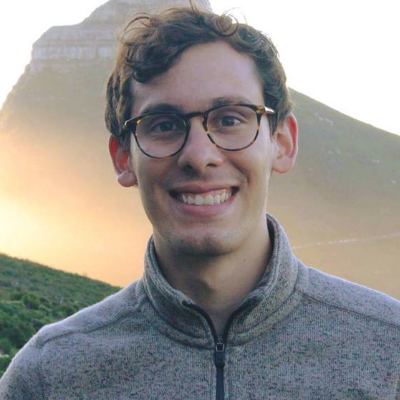 Juan Felipe is a higher education professional with a knack for technology and over 5 years' experience managing international education programs at Georgetown University.
Originally from Cali, Colombia, Juan Felipe has traveled, lived, and studied abroad in Cape Town, Paris, and Strasbourg. He graduated in 2014 from the Walsh School of Foreign Service with a degree in International Politics.
Sophia Wood
Co-Founder & Marketing Director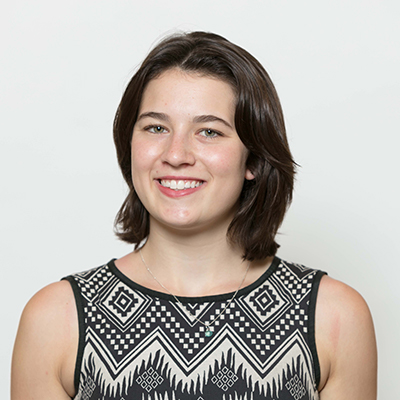 Sophia Wood is a recent graduate of Georgetown University with a degree in International Politics and African Studies, though she fell in love with Latin America after a year abroad in Chile.
Sophia is passionate about social entrepreneurship, in particular the power of sustainable tourism to bring about economic development and environmental conservation.
Copyright 2017 Vamos Ya LLC (DBA VamosA), All Rights Reserved