Medellín Startup Bootcamp
Travel to Medellín—"the City of Eternal Spring"—to learn how to launch your first business from seasoned international entrepreneurs, connect with innovative local startups, and explore new career and lifestyle opportunities in Latin America's fastest growing startup hub. 
Welcome to Medellín 
Arrive and check into your accommodations in the Laureles neighborhood of Medellin. Freshen up after your journey and join the VamosA team for a welcome dinner at a typical Colombian restaurant.
Meet the other participants, exchange travel stories, and prepare for the week ahead as you savor Colombian cuisine.
Check out views of the city from the rooftop before heading out to explore the nightlife along la 70 – some of the best in Medellin.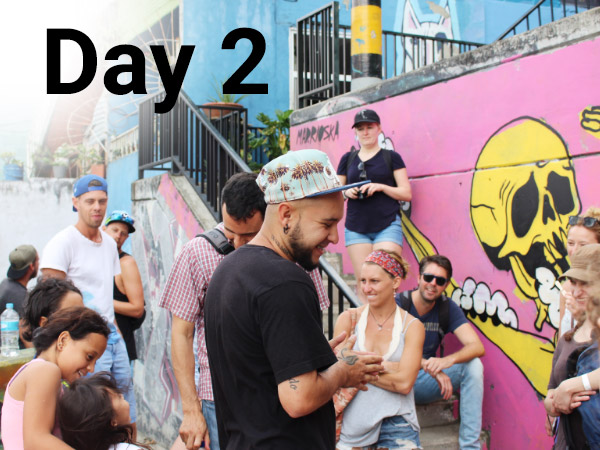 Idea and Customer Development
Start the morning by immersing yourself in the history and politics of Medellin on a walking tour of the infamous Comuna 13 – once the most dangerous neighborhood in Colombia – to learn how an artist collective is using entrepreneurship to drive social progress in this challenging environment.  
After a team lunch, get creative as you brainstorm and refine the idea you will explore over the week with the help of our seasoned experts.
The evening is yours to enjoy. Test out trendy restaurants in Laureles, or walk over to bohemian neighborhood Carlos E Restrepo for some of the best pizza in Medellin.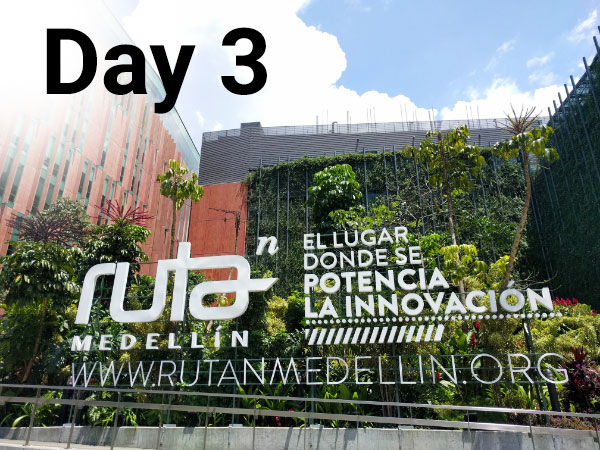 Business Model and MVP Design
Fuel your morning with arepas and hot coffee to prepare for a site visit to Ruta N, the symbol of innovation in Medellin and the largest federal incubator in town. Meet entrepreneurs working out of the space and learn about the role of social entrepreneurship in Medellin's recovery.
Slow down to enjoy a Colombian-style lunch with your new friends, then jump back into the action with an afternoon session to help you design your Minimum Viable Product – the smallest possible product you could sell to validate your idea.
Congratulations! You now have a real product to show your customers. Celebrate this huge step with your new friends as you explore the city on your own and discover the city's growing food scene.
Legal and Finance
Get a bird's-eye view of the city as you ride up the Metrocable to spend the morning hiking in Parque Arvi.
After a filling lunch in the forest, join international lawyers and accountants to discuss the legal and financial considerations of starting your business. No business can run without money – so this workshop is essential for any aspiring entrepreneur.
If you're not exhausted from hiking, shake your hips in a group salsa class before heading to Eslabon Prendido – one of Medellin's hottest salsa clubs – for their famous Tuesday night parties!
Web Design & Web Development
Meet VamosA CEO Juan Felipe Cardona for a cup of Colombian coffee at NODO Coworking space in Medellin's trendy Poblado neighborhood. Plan, design, and develop a custom WordPress site for your product – then spend the afternoon eating your way through Medellin's top restaurants.
Pro tip: stay in Parque Lleras past dusk to enjoy Medellin's nightlife and wander the lighted streets with your new friends.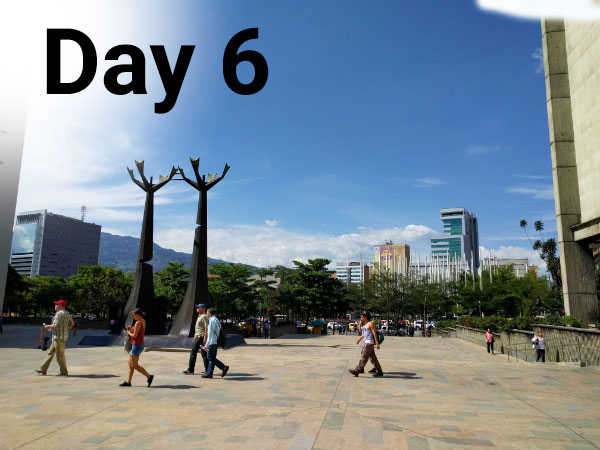 Digital Marketing
Rest up after a big day of web development! Spend the morning wandering the city – or visit one of our mentors at their office hours to pick up some extra entrepreneurship tips.
In the afternoon, we'll take over one of Medellín's coworking spaces for the fourth workshop on on Digital Marketing led by Nora Leary.
Design Sprint with Local Partner
Get ready for a very challenging and intense learning experience, as you plunge into a day long Design Sprint in partnership with a local startup.
We'll make sure you have plenty of coffee and Colombian snacks–you make sure to get enough rest and come prepared to use everything you've learned over the week in this challenging exercise to help one of our partners solve one of their pressing business challenges.
Celebrate the end of your course at a networking happy hour with Medellin's entrepreneur community at a rooftop bar. Enjoy the views of the city and congratulate your fellow students for a job well done.
Day trip to Guatape
Escape the bustle of city life and travel to the beautiful mountain village of Guatape for some well earned R&R.
If you're not totally exhausted after your first Design Sprint, climb to the top of El Peñón for spectacular views of the Guatape reservoir.
Head back to the city for a final night out with your new friends. Toast to the end of an exciting, educational, and entrepreneurial week!
 Departure
After you've said your goodbyes over one last Colombian breakfast, travel back to the airport for a safe return back home.
If you choose to extend your stay, spend the day with us at one of Medellín's beautiful museums or head into the mountains to try paragliding (not included).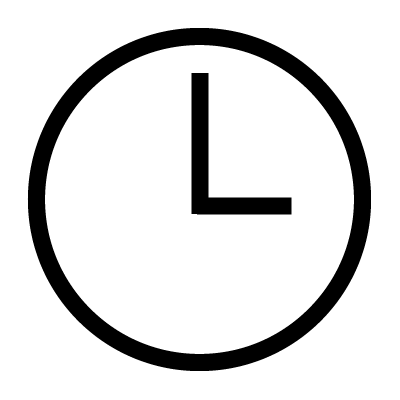 Duration & Format
The Medellin Startup Bootcamp is a 9-day immersive travel-learning experience. The schedule is evenly divided into 5 specialized workshops, 3 site-visits to local startups and incubators, 3 cultural excursions, and a day-long  Design Sprint where you will test your newly-acquired skills and knowledge to empower a handpicked local startup.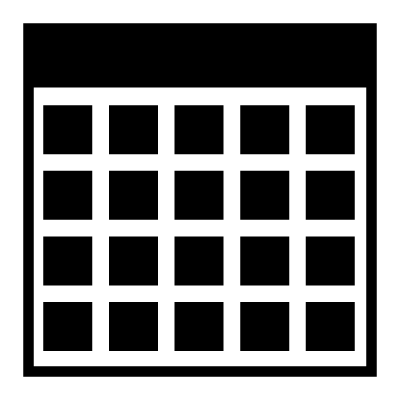 Program Dates
Applications are reviewed on a rolling basis until all spots are filled. We are currently accepting applications for the following program dates:
March 3-11, 2018 (Spring)
March 10-18, 2018 (Spring)
May 23-31, 2018 (Summer)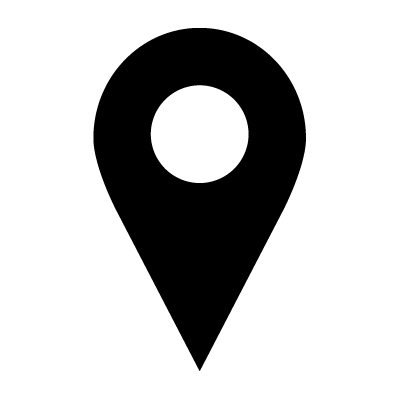 Location
Medellín–also known as "the city of eternal Spring"– has transformed over the past two decades into one the most promising international startup hubs in Latin America.
We have chosen Medellín as the location for Startup Bootcamp because of its rapidly-growing startup and tech community, its identity as one of the most progressive and innovative cities in the world, and its near perfect weather year-round.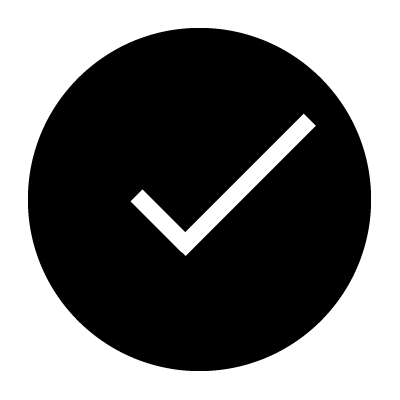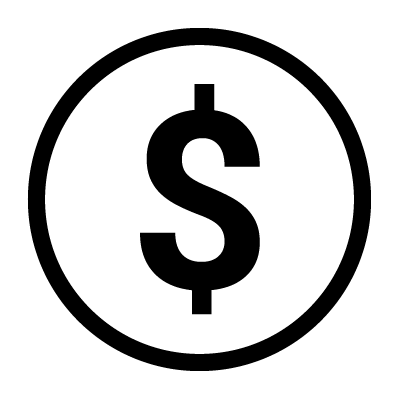 Program Costs
Basic Package:

$2,200 (airfare not included)

Full Package:

$2,800 (airfare included; apply before 1/24/18)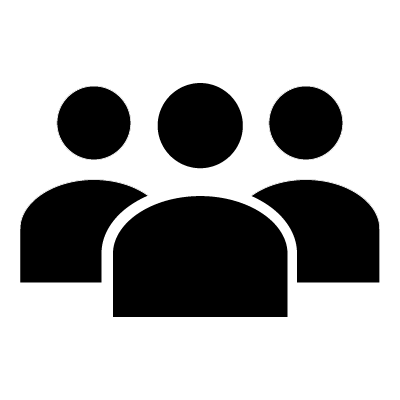 Cohort Size
We accept 8 to 16 participants per cohort. The selection is based on the quality of applications, candidate interviews, and interest on the side of our local partners.
In just nine days you will gain the skills, knowledge, and confidence needed to launch a new product or business.
Our curriculum is designed to guide you through the process of refining your idea, narrowing in on your ideal customers, forming your organization, and marketing your product online. Over the course of the week you will learn:

Module 1: Idea & Customer Development
The most successful products and companies arise from innovative solutions to real customer needs. During this session, you will learn how to analyze customer needs and to prototype potential solutions. You will then learn how validate your business idea by testing your hypothesis with real-life potential customers. By the end of this session you will have a clear understanding of a real customer problem, your proposed solution, and who is your ideal customer.
Learning Objectives: Problem & Solution Fit, Customer Personas, Business Model Canvas

Module 2: Business Model & MVP Design
Now that you have a partially validated business idea, you will need to make a plan to design, build, and launch your Minimum Viable Product (MVP). In this session, you will learn the essentials of product management to help execute on your vision. We will help you think through a sustainable businessmodel, and by the end of this session you will understand your market niche, the basics of Agile development, and be ready to start testing your MVP with real custumers.
Learning Objectives: SWOT Analysis, Agile Development, MVP Design & Prototyping

Module 3: Legal & Finance
One the most important facets of launching a new business is putting together the right team and having a coherent strategy to execute and scale. During this session, you will learn how to design a product roadmap, recruit and hire accordingly, and how to incorporate and protect your Intellectual Property (IP). You will also have the opportunity to schedule some individual time with our international legal expert to address any specific business concerns.
Learning Objectives: Product Roadmap, Building a team, Legal & Finance

Module 4: Web Design & Development
The first thing you'll need in order to start building and audience and testing your product is a professional landing page. In this session, you will learn how to design and build a custom wordpress site for your project using specialized web tools. Although we will go over the fundamentals of web development but this is a non-technical approach to web development so you can spend less time coding and more time refining your product and building your business.
Learning Objectives: Web Design, Hosting and Installation Setup, Wireframing, WordPress Development

Module 5: Digital Marketing
Now that you've settled on a business idea and know who is your target audience, you will need to learn how to reach your ideal customers through digital marketing. In this session, you will learn how to employ different distribution channels, how to build a sales pipeline, and how to effectively measure traction via customer engagement. By the end of this session you will have a solid understanding of what marketing strategies are most effective for your type of business and how to executive a marketing campaign.
Learning Objectives: Distribution Channels, Building a sales pipeline, Measuring Engagement/Traction

Capstone Project: Design Sprint
To conclude the program, you will participate in a one-day Design Sprint in partnership with a local startup. A Design Sprint is a five-step process for answering critical business questions through design, prototyping, and testing ideas with potential customers. In this session you will gain hands on experience working in a startup environment and apply everything you learned throughout the week to help a budding entrepreneur overcome a pressing business challenge.
Potential Projects: Web Design and Rebranding, develop a new marketing campaign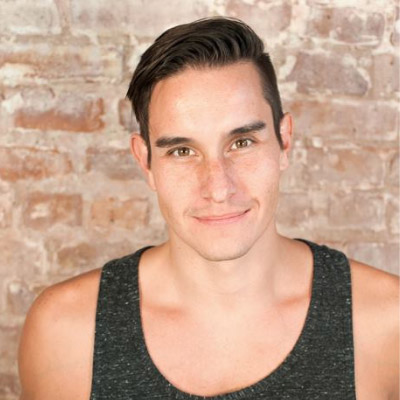 Aiden Livingston
Aiden is a contributor to VentureBeat's AI/bot section, and the author of the upcoming book, "The AI Entrepreneur." He is the founder of Casting.AI– the world's first artificially intelligent talent agent. He has been featured in dozens of publications including Mashable, WIRED, and INC.
Areas of Expertise:
Machine Learning
Thought Leadership
Marketing/Branding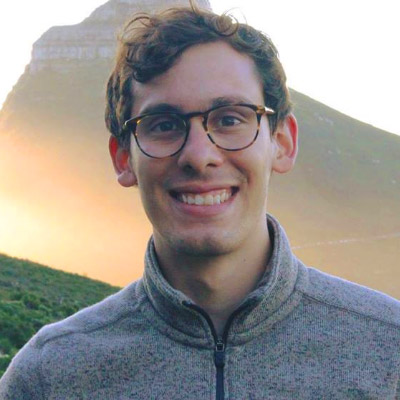 Juan Felipe Cardona
Juan Felipe is the founder of VamosA, a User Experience Design consultant for international startups, and a freelance web developer. He formerly managed Executive Education Programs at Georgetown University, where he developed a custom Learning Management Platform.
Areas of Expertise:
Product Development
Customer Development
Web Design & UX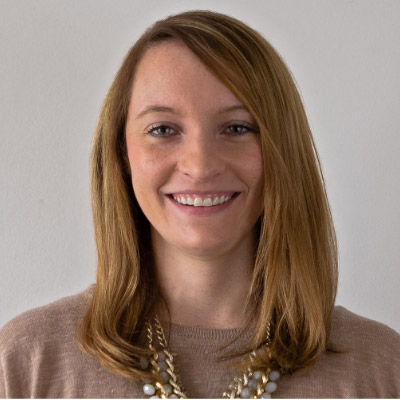 Nora Leary
Nora is a PR and social media marketing professional with a background in international relations. She is Head of Marketing & Business Development at Launchway Media, where she finds new and innovative ways to grow the online presence of technology startups.
Areas of Expertise:
Digital Marketing
Public Relations
Branding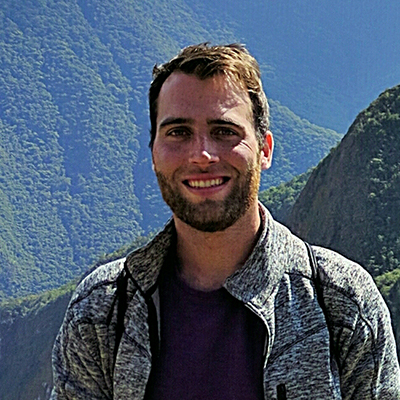 Mark Dissen
Mark is a CPA and founder of Wayfare Accounting– a virtual accounting practice that works with clients all around the world to start and operate small businesses. After leaving the Big 4 in 2016, he started his company with the goal of enabling individuals to design global lifestyles that are financially sound, utterly fulfilling, and outright fascinating.
Areas of Expertise:
International Taxation
Small Business Incorporation
Regulatory Compliance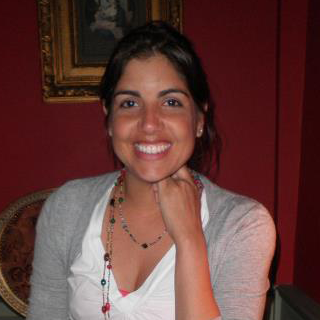 Catalina Quintana
Catalina is a lawyer and co-founder of Lean Case, a legal and accounting firm that offers clear and affordable advice for startups. She has worked in the financial services sector for several years advising local and international customers.
Areas of Expertise:
Commercial and financial law
Contracts for startups
Doing business in Colombia
"Thanks to VamosA, I learned how to build a professional website for my accounting practice. Not only has this helped me get new clients, but now I also feel confident managing it and and make improvements myself without having to pay someone else for help."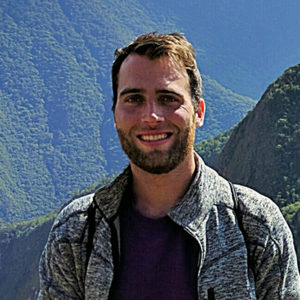 Mark D. 
"VamosA has incredible mentors! They helped me set up interviews with the founders of a variety of business sectors, including founders of co-working spaces, event newsletters, and makerspaces for my research."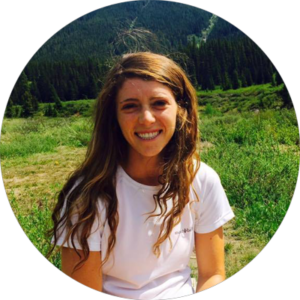 Stephanie P. 
VamosA Medellin 2017
"Cartagena is one of the major entry points for remote professionals in Latin America. VamosA helped me connect with and learn from people from all over the world. In addition to learning some practical digital skills, I also really enjoyed learning about the politics, culture, and history of Colombia!"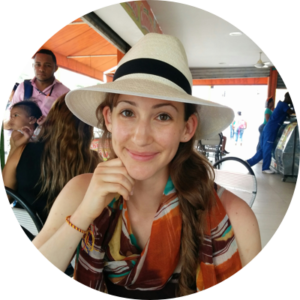 Jocelyn W. 
VamosA Cartagena 2016
1. Application & Interview
Once submit your application, we'll reach out within 48 hours for a 15 minute non-technical interview and to answer any questions you may have about VamosA. We will notify accepted participants over the phone. 
2. Deposit
To guarantee your reservation, you must submit a $800 non-refundable deposit within five days from the time you receive your acceptance notification. Deposits must be made by credit card.
4. Final Payment
Final payment is due no later than 21 days prior to the start of the program. Final payment must be made by credit card. Please make sure you read and understand our registration terms and participant FAQ for more information.
4. Welcome Packet
You will receive a Welcome Packet 21 days prior to the start of the program with a detailed itinerary confirming instructors, site visits, and excursions for your program
Who is this for
VamosA Programs are designed for aspiring entrepreneurs and young professionals who want to visit new destinations in Latin America, learn about entrepreneurship, immerse themselves in the Latin American startup ecosystem, and explore alternative career and lifestyle opportunities.
What is included
Airport pickup and dropoff in Medellín
Lodging (Check-in: Day 1, Check-out: Day 9)
Light breakfast every day
Lunch every day
Welcome dinner
Networking dinner with local startups and entrepreneurs
5 specialized workshops (3-4 hours each)
3 Site visits to local startups
3 cultural excursions (Walking Tour, Arvi Nature Preserve, Guatape)
1 Design Sprint with a local partner
Transportation to scheduled activities
Not Included
Airfare — Approx. $500.00 round trip from DC or NY

Mandatory travel insurance – Approx. $30.00

Your domain name registration – Approx. $12.99

Web hosting for your site – Approx. $50.00

Dinners and alcohol except where noted — Approximately $150.00

Incidental Expenses
Accommodations
We partner with locally owned hotels for our lodging arrangements because of their ideal location and because we believe they meet our required standard of sustainability, cleanliness, comfort. More information about our local partners will be provided upon registration.
All VamosA participants must share a room with one other person. If you are not traveling with a friend or partner, you must be comfortable sharing a room with another participant in the program of the same gender. If you require alternate lodging arrangements, please let us know through the Participant Application and we will do our best to accommodate your needs. 
Meals
Lunch and breakfast every day are included in the program as well as light snacks and coffee during workshop sessions. Dinners are not included (Except for the welcome dinner and the networking dinner) to keep tuition costs low and to allow you to explore Medellín's thriving restaurant scene on your own. 
Copyright 2017 Vamos Ya LLC (DBA VamosA), All Rights Reserved