Cartagena Digital Nomad Retreat
Travel to Cartagena, Colombia, for 6 days to learn how to build your own professional website from seasoned digital nomads and relax in some of the most beautiful beaches in Colombia! There's no better way to start your digital portfolio and begin your journey making a living remotely.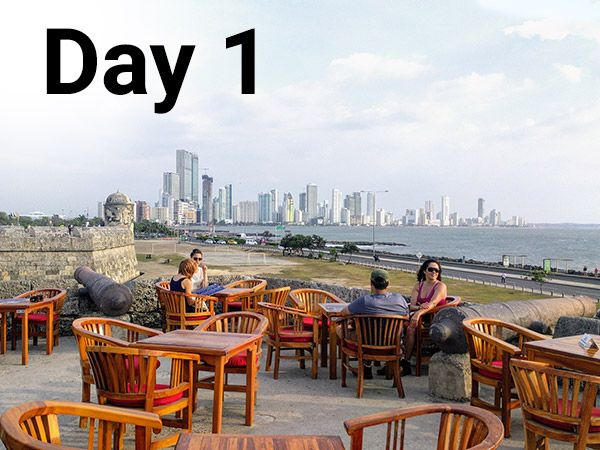 Welcome to Cartagena 
Check into your accommodations in Cartagena and freshen up before joining the team for a filling Colombian dinner at a local restaurant.
Enjoy an engaging orientation presentation by founder and CEO, Juan Felipe Cardona, and meet other participants. Turn in early to rest up for an exciting first day or take the streets and start exploring Cartagena!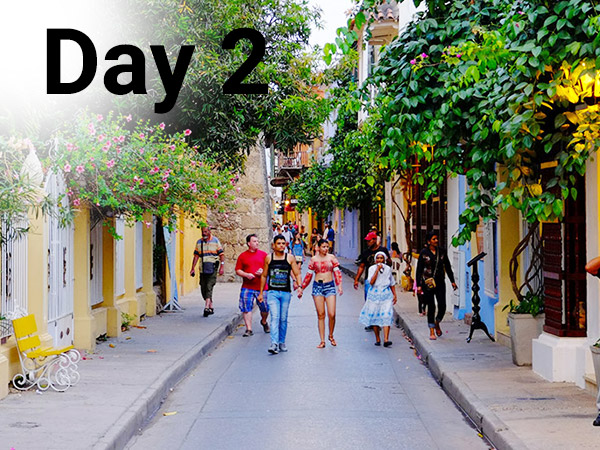 Copywriting & Blogging
After a tasty Colombian breakfast, explore the city on foot to learn about the unique history and culture of charming Cartagena.
Jump right into building an audience for your online portfolio with an afternoon workshop on copywriting and blogging by media expert and entrepreneur, Nora Leary.
Wander off to find Cartagena's trendiest new restaurants for dinner, then regroup for an evening Spanish lesson to help you go home speaking like a colombiano.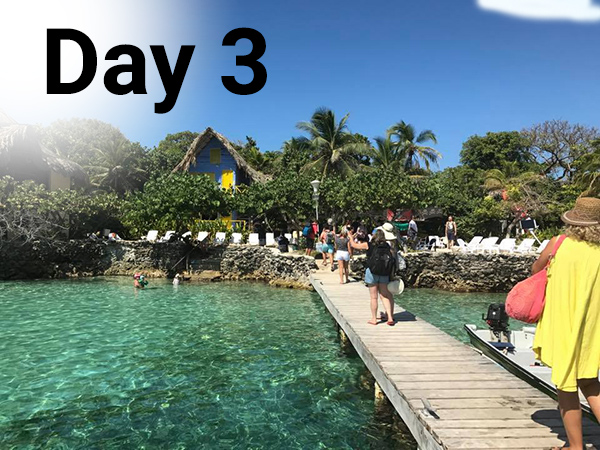 Web Design
Get your cameras and iPhones ready for a group trip to the the jaw-dropping Rosario Islands, a small archipelago only accessible by boat from Cartagena.
After a hearty team lunch, join Juan Felipe for an afternoon session on Web Design to get you feeling confident about creating and showcasing your personal website.
After stretching your legs and exploring Cartagena on your own, join us for a fun Spanish class to round out the day.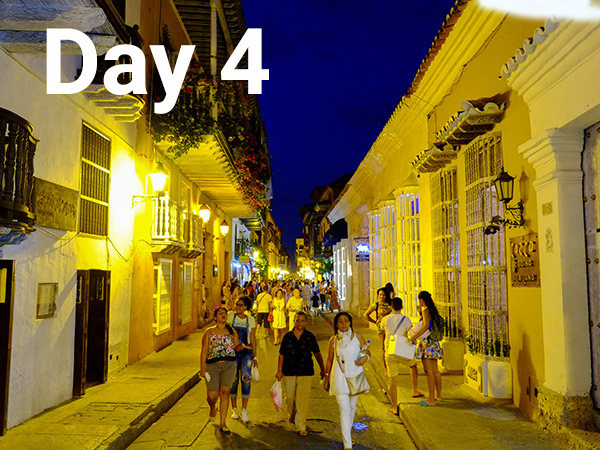 Web Development
Wake up with a strong cup of Colombian coffee and get straight to work building your site in a Web Development workshop with Juan Felipe Cardona.
After lunch, take a step back in time on an afternoon tour of the imposing San Felipe castle where we will discuss the culture, politics, and history of Colombia.
When we get back, get  ready to shake your hips alongside your new friends in a group salsa class before heading out for the evening.
Digital Marketing
Jumpstart your morning with a refreshing swim! Dive into the sparkling waters of the Caribbean one more time and enjoy a morning of team bonding at Boquilla beach.
Break for a team lunch and return in the afternoon to learn the ins-and-outs of Digital Marketing, building on your skills from earlier in the week.
Now is your time to shine! Show off your new website to your mentors and peers in our final Showcase during the VamosA closing dinner.
Go out on the town for a final night of fun and relaxation. Maybe try out those new salsa skills! Make the most of your last night in Colombia: you deserve it.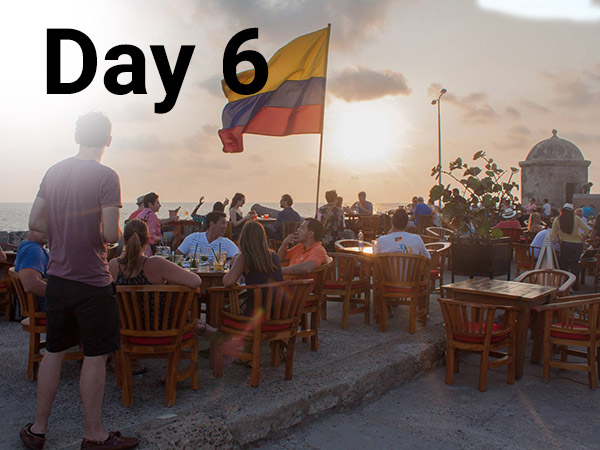 Departure
If you haven't had your fill of Cartagena's Caribbean waters yet, use your free morning to soak up a few more rays before hopping on the plane.
Say your final goodbyes to your new friends over a last group lunch and head home with an arsenal of new digital skills and a polished online portfolio to show off to future employers.
Alternatively, stick around a few extra days to explore Colombia on your own. Cartagena is only a short drive away from Colombia's most beautiful national park and the swoon-worthy Tayrona Beach.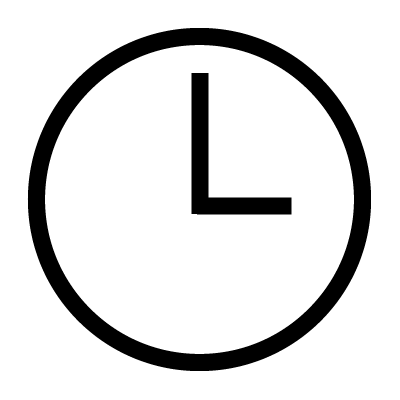 Duration & Format
The Cartagena program lasts 6 days and 5 nights. Your time will be evenly divided between specialized workshops, curated group excursions, and independent exploration.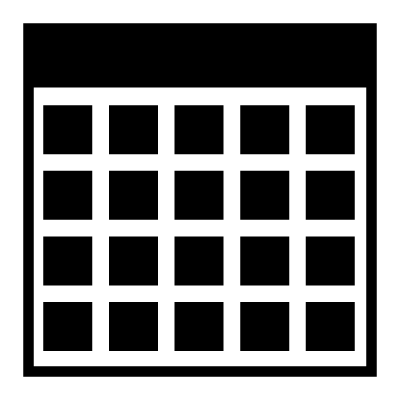 Program Dates
This program is designed to fit into the Thanksgiving holiday so that you don't need to take any time off from work or school. We are currently recruiting participants for the following dates:
November: 22-27, 2017
March 28 – April 2, 2018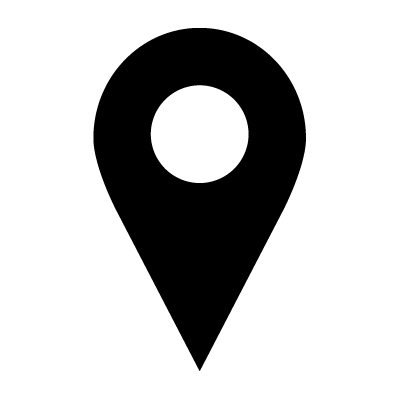 Location
Cartagena is one of the oldest and most beautiful colonial cities in the Caribbean–no wonder it was rated in the top 10 cities to visit in 2017 by National Geographic! Not only did we choose to host this program in Cartagena for its proximity to jaw-dropping white sand beaches, but also for the friendliness of its people, which makes Cartagena popular with locals and foreigners alike. Soak in the sights of this historic town and its stunning surroundings while learning practical skills.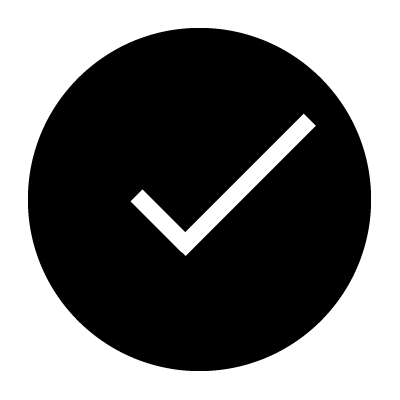 Participant Requirements
Spanish: Spanish fluency is not required for the VamosA Cartagena Program, but we will provide you with two conversational Spanish lessons to help you make the most of your experience.
Visa: Participants are responsible for any visa requirements necessary for travel to Colombia. US citizens do not require a visa to visit Colombia for up to 90 days.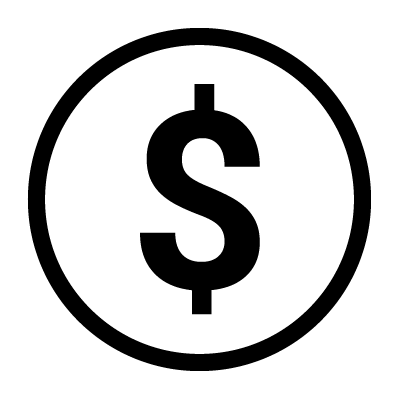 Program Costs
Early registration: $1,500 before October 14, 2017
Regular registration: $1,800 after October 1, 2017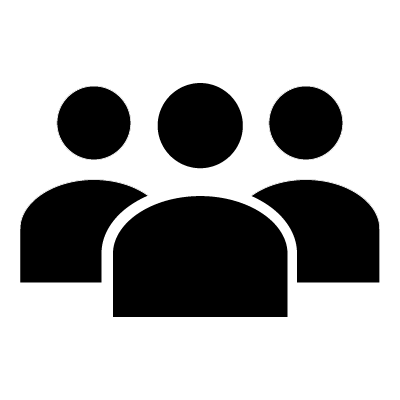 Cohort Size
We accept up to 8 participants per cohort. We keep the group size small so you can benefit from close individual attention from our skilled mentors.
Whether you want to start a professional blog, build an online portfolio of your work, or test out a business idea, the first thing you'll need is a polished website to get started on your journey as a digital nomad. Through our Cartagena program you will gain the skills, knowledge, and confidence needed to build and manage your own custom wordpress site (just like this one).

How to write copy and format a blog post with optimal SEO.
How to wireframe a web page and develop a visual identity.

How to setup, build, and launch a custom WordPress website.

How to grow your audience, measure engagement, and monetize your work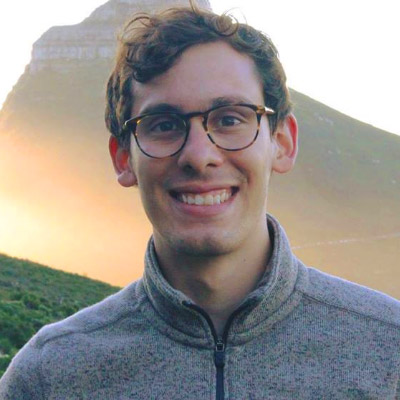 Juan Felipe Cardona
Juan Felipe is the founder of VamosA, a User Experience Design consultant for international startups, and a freelance web developer. He formerly managed Executive Education Programs at Georgetown University, where he developed a custom Learning Management Platform.
Areas of Expertise:
Product Development

Customer Development

Web Design: UI/UX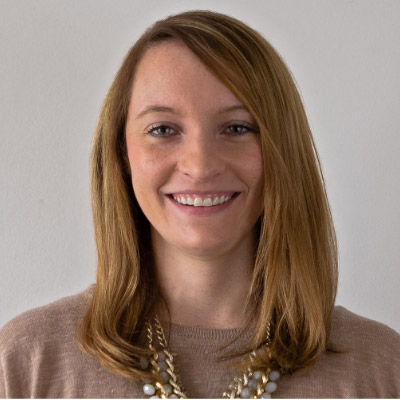 Nora Leary
Nora is a PR and social media marketing professional with a background in international relations. She is Head of Marketing & Business Development at Launchway Media, where she finds new and innovative ways to grow the online presence of technology startups.
Areas of Expertise:
Digital Marketing

Public Relations

Branding
"Thanks to VamosA, I learned how to build a professional website for my accounting practice. Not only has this helped me get new clients, but now I also feel confident managing it and and make improvements myself without having to pay someone else for help."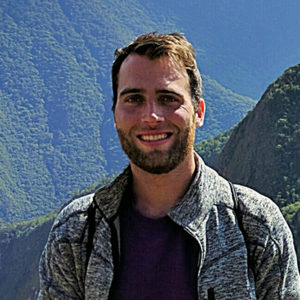 Mark D. 
"VamosA has incredible mentors! They helped me set up interviews with the founders of a variety of business sectors, including founders of co-working spaces, event newsletters, and makerspaces for my research."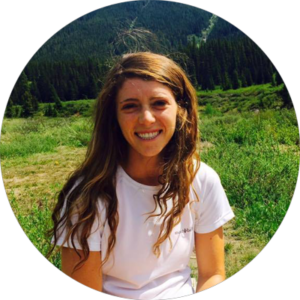 Stephanie P. 
VamosA Medellin 2017
"Cartagena is one of the major entry points for remote professionals in Latin America. VamosA helped me connect with and learn from people from all over the world. In addition to learning some practical digital skills, I also really enjoyed learning about the politics, culture, and history of Colombia!"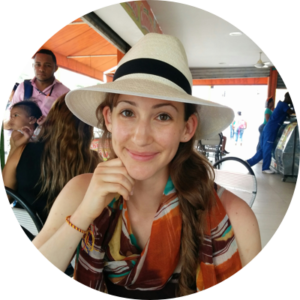 Jocelyn W. 
VamosA Cartagena 2016
1. Application
Once you fill out our short application, we'll reach out within 24 hours to schedule a 15-20 minute conversation to get to know you better, and to answer any questions you may have about the program or VamosA. Following the call, you will receive a follow up questionnaire to collect a bit more information about you and to finalize the application process.
2. Notification & Deposit
Accepted candidates will be notified about their admission status within 48 hours of their interview. 
To guarantee your reservation, you must submit a $400 non-refundable deposit within five business days from your acceptance notification.
3. Final Payment
Final payment is due no later than two weeks prior to the start of the program.
Final payment  must be made by PayPal or credit card. Please make sure you read and understand our registration terms and participant FAQ for more information.
4. Welcome Packet
You will receive a welcome packet with a detailed itinerary confirming instructors, site visits, and excursions for your program on November 8, 2017.
Who is this for
VamosA programs are designed for university students and young professionals who want to learn how to turn ideas into creations, and those who refuse to believe working life has to be ordinary and boring. By connecting you with innovative startups and helping you explore alternative lifestyles in Latin America, we aim to inspire you to push beyond your comfort zone and create new opportunities for yourself and others.
What is included
Airport pickup and dropoff in Cartagena

Lodging (Check-in: Day 1, Check-out: Day 6)

Light breakfast every day

Lunch every day

Welcome dinner

Closing dinner

4 specialized workshops

3 cultural excursions

Transportation to scheduled activities
Accommodations
All VamosA participants must share a room with one other person. If you are not traveling with a friend or partner, you must be comfortable sharing a room with another participant in the program of the same gender. If you require alternate lodging arrangements, please let us know through the Participant Application and we will do our best to accommodate your needs.
Meals
Lunch and breakfast every day are included in the program as well as light snacks and coffee during workshop sessions. Dinners are not included (Except for the welcome dinner) to keep tuition costs low and to allow you to explore Cartagena's thriving restaurant scene on your own.
Not Included
Airfare

Mandatory Travel Insurance

Your Domain Name Registration – Approx $12.99

Web Hosting for your site – Approx $50.00

Incidental Expenses

Dinners and alcohol except where noted
Copyright 2017 Vamos Ya LLC (DBA VamosA), All Rights Reserved