10 Holiday Gift Ideas for the Entrepreneur in Your Life
By Sophia Wood | December 19, 2017
Entrepreneurship has been a hot topic in 2017. You probably know a couple people who have caught the entrepreneur bug, whether they are pursuing their passion as a side hustle or recently quit their job to turn their business into a full-time gig. With the holidays around the corner, what last-minute gifts can you get for your entrepreneurial friends and family? Amazon still delivers by Christmas if you order by the 21st, and of course, software can be downloaded immediately – so you still have time to get a gift for every entrepreneur in your life.
Besides supporting their efforts by liking their Facebook page or sharing their blogs, here are a few gifts you can give your ambitious friends to help them along.
1. Their very own copy of "The Lean Startup" by Eric Ries.
This book is an essential first read for anyone interested in getting started in entrepreneurship. Find out how Eric Ries used the build, test, measure loop to build a highly successful global tech company in the wake of the dotcom crash. It will be sure to light a fire under you. A must-buy for any aspiring entrepreneur in search of inspiration.
It may not be the most glamorous gift, but we can guarantee you any entrepreneur worth their salt will be grateful. You cannot grow a business in 2017 without a website and there is no better hosting site than SiteGround. We recommend SiteGround to all our participants because they have excellent customer service, reliable and affordable hosting systems, and continue to offer the best product on the market. For just $50, you can give the entrepreneur in your life the gift of a web presence.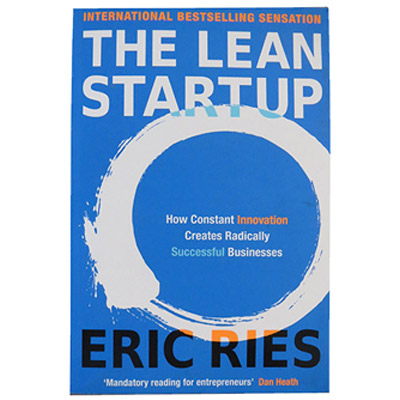 Talk to any creative professional about software and you will undoubtedly hear about the wonders of Sketch. Sketch is by far the most agile and easy-to-use wireframing and designing software on the market. Any entrepreneur who does web or UX design will be grateful to access this incredible tool, if they don't have it already.
4. A good pair of headphones with a microphone.
Apple Headphones are great; noise-cancelling headphones are even better. Most entrepreneurs are constantly taking meetings in uncomfortable public places and a decent pair of headphones can make all the difference when it comes to getting your pitch across over Skype. Try the Panasonic ErgoFit for an inexpensive stocking stuffer that will help your friend reach his or her dreams.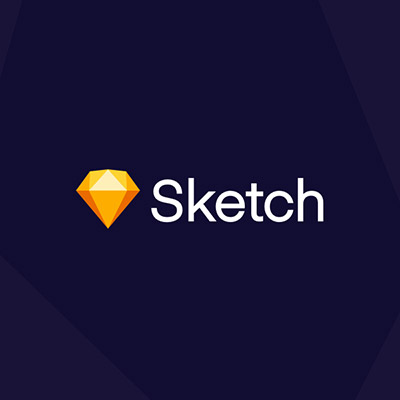 We all know that Facebook prioritizes video content these days. If the aspiring entrepreneur in your life is always asking you to man the camera for their webinars, it might be time to get them this mini tripod that works as well as the full-sized version. Just make sure you share their videos on Facebook after they're posted!
If you're going in for a joint gift with your friends, pair this one with the Siteground web hosting for a killer web development kit. The Divi Builder allows you to build a beautiful, custom WordPress site without fumbling over complicated code. Design and develop a website visually without any coding experience! If you want to learn more about how we teach Divi to our students, sign up for an info session with our CEO Juan Felipe here.  
7. A "hot-desk" at their local coworking space.
Working from home as a new entrepreneur can be lonely. But for those trying to save money and make a runway last longer, there may not be room in the budget for a desk at a coworking space or for a daily $5 coffee at your local cafe. A hot desk at a coworking space usually starts at $200 a month in a major U.S. city or less if you live in Latin America. Give your entrepreneur friend the gift of a like-minded community this year!
8. A carry-on bag.
Chances are, even if your friend looks like they are jetsetting, they are probably taking a budget airline to limit expenses. A small, sleek carry-on bag makes it easy for any entrepreneur to hop on and off the plane without waiting for a big checked bag. Make weekend trips a breeze with this carry-on friendly bag from TravelPro. It's what flight attendants use, so it has just enough room for all your gear, without being bulky or heavy.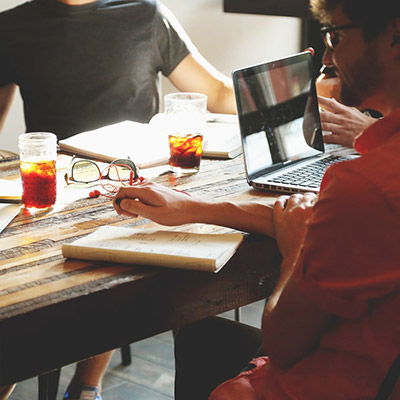 Need to record interviews or a podcast on the fly? Most entrepreneurs are always on the move, so this portable recorder is the perfect stocking stuffer that can be tucked into a briefcase for any journey. Get high-quality sound recordings without the bulk of a traditional microphone. We never go anywhere without ours!
Anyone whose computer has crashed halfway through their work, will recognize the value of an external hard drive. For an entrepreneur who is constantly dealing with crucial business documents, this small gift could be lifesaver to keep extra materials and to backup essential files. Save your friend's back with this thoughtful gift.
With the holidays only a few days away, make sure you have a gift for all your entrepreneurial friends!
Looking for a bigger present? Give your friend all the tools they need to succeed as an entrepreneur through a training program like our Medellin Startup Bootcamp. Click the link to find out more about our nine-day bootcamp and get started on your entrepreneurial journey today!