So you want to move to Latin  America. Now What? 
 So you want to 
 Move to 
 Latin America. 
 Now What?

 
  By Sophia Wood | Sept 6, 2017
If you are someone who is considering a change of pace, thinking of heading South, or even already purchased their one-way ticket: this blog post is for you. It can be daunting to move to a new country or city. Yet finding your niche in Latin America is not as hard as it sounds. Use these tips as a guideline on how to move to Latin America and you'll be taking the bus like a local in no time.
1. Make sure you have enough funds – and consider how you will make more.
It is true that many people move to Latin America seeking a lower cost of living, but many parts of the region are no longer as affordable as they used to be a decade ago. While cities like La Paz, Medellin, or Puebla might make it possible for you to live on $500-$700 a month, others like Santiago, Buenos Aires, or Rio de Janeiro often have costs of living comparable to the United States.
To start, make sure you have a backup fund. As rule of thumb, make sure you have at least enough saved up for a plane ticket home and to be able to survive comfortably for 3 months without income based on the cost of living for your target city
Of course, if you have a job lined up already—maybe your company is moving you South—kudos to you; you can move on to the next section.
If not, do you know where you can find one relatively quickly? Many foreigners opt to teach English online to make ends meet though that won't get you that coveted work visa. There are many sites to help you do this; we recommend VIPKID or Chegg. You might be able to make income under the table in cash working at a restaurant or teaching English, but this likely won't lead to steady income and some countries are pretty strict about foreigners working without a visa.
Perhaps the best way to guarantee success is to have remote income by working as a digital nomad, i.e. using technology to complete your job so you can be location independent. If you can make between $700-$1000 a month working online, you are golden in almost any city in Latin America. Here's a helpful site, where you can check out the best cities for digital nomads.
2. Ok so you have some money. Now where do you want to go?
Choosing a country and city can be challenging and might require you to do a bit of traveling around if you have never been there before. Important decision factors to keep in mind include visa considerations, whether you like the culture, and what kind of weather you prefer.
Visas: Do a bit of research before you fly. There are limits to what tourists can do and how long they can stay, and you might need to leave the country to extend your time. Some countries charge exorbitant reciprocity fees to Americans or Canadians in retaliation for harsh immigration policies for Latin American tourists. Figure out what kind of visa you need so you can apply at your local consulate and avoid hassle when you arrive.
Culture: This is extremely subjective, but there is huge variation between Latin American countries, and even cities, so you will need to figure out if you feel comfortable and happy with the pace and style of life in your new location. Be aware that the pace of business and social events may be me more laid back in South America than in the States, and that you may not understand all the cultural norms when you first arrive.
Weather: This may seem like a trivial detail, but don't discount it. Not all of Latin America is tropical. Travel far enough South of the Equator and you will experience the four seasons again, but exactly opposite of the United States. Try travelling to the Southern Cone in July and you'll find yourself running to the nearest store for a winter jacket. Similarly, if you are not accustomed to warmer climes, it may take a few weeks to adjust to the heat and humidity near the Caribbean.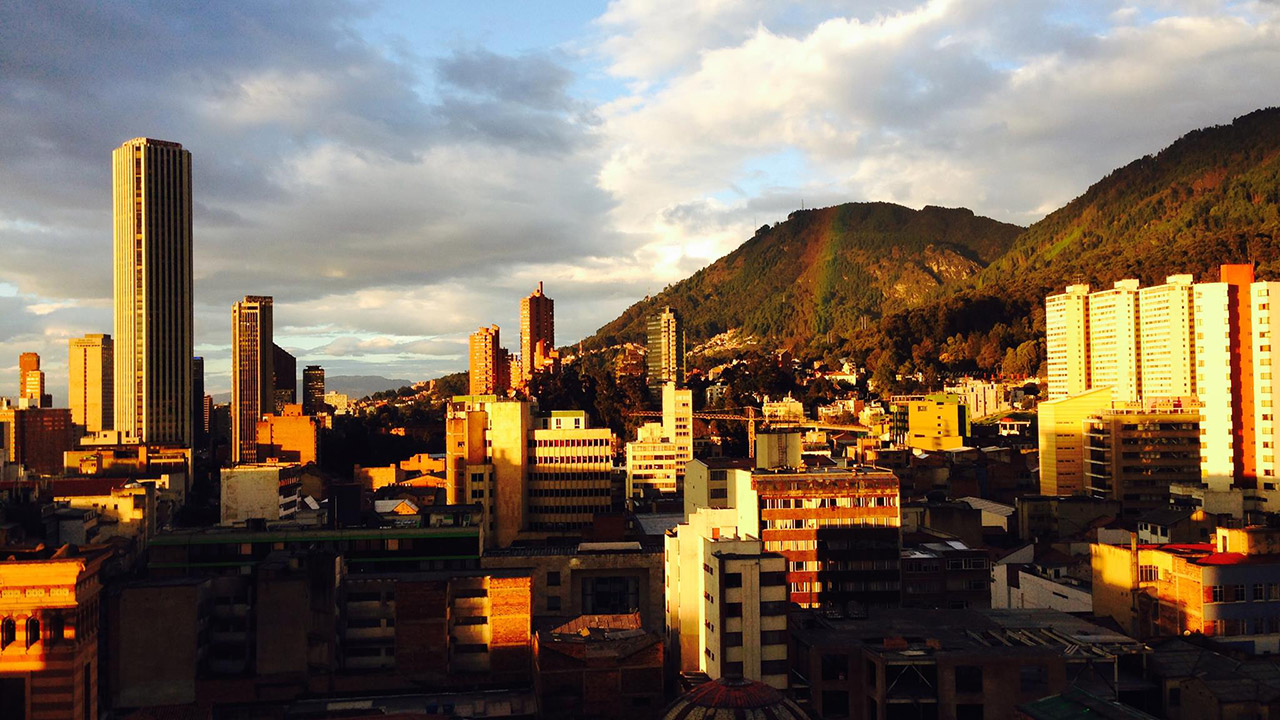 3. Time to figure out a place to sleep.
If you have never been to the country or city you are moving to, you should expect to spend at least two weeks or so in a hostel or Airbnb to give you time to get settled and to explore the city.
There are pros and cons to the hostel vs. Airbnb choice, which I break down below.
Hostel Pros: Cheap and generally centrally located, opportunity to meet other people and to participate in touristic activities to help you explore as part of a group.
Hostel Cons: Possibly noisy or dirty from partying backpackers, focused more on tourism than long-term stays, generally located in more touristic neighborhoods.
Airbnb Pros: Get a real taste of living in an apartment in given neighborhood, possibility of comfortable longer-term stay, increased privacy and safety.
Airbnb Cons: Possibly isolated and lonely, daily tours and activities less accessible so harder to explore city, usually more expensive.
No matter where you choose to stay for your first few weeks, make sure to go beyond the sightseeing activities offered for tourists. Commit to spending entire days in specific neighborhoods that interest you, looking at the accessibility of grocery stores, proximity of public transportation, nightlife, safety, and even the types of people you see walking down the street. If you are a young person, you might not want to be moving into a neighborhood popular with senior citizens, even if it is safer.
You can also join Facebook groups with Classifieds for Expats in that city, although this can be an expensive route. If you speak the language, you can join local groups and save a bit of money and access more options, too. This is a really helpful tool if you are looking from abroad so that you can get an idea of pricing or even reach out to a few people to organize to meet when you are in country. You never know when that potential roommate will become your best friend!
4. Be sure you make some friends along the way!
Luckily, making friends in Latin America isn't all that different from how it was back home. My number one recommendation is to find an activity that you love and find a group that is doing it!
When I studied abroad in Chile, one of my top priorities was to finally commit to learning to dance salsa and bachata properly. I joined a class that I attended twice a week and suddenly found myself with a group of friends to go dancing with every Saturday night. Not only did I make lifelong friends that I still keep in touch with regularly, but I also developed a skill that I am proud of.
Of course, if dancing is not your thing, look out for groups practicing your favorite hobbies. Or take a class in something you've always wanted to learn! There is sure to be a community of like-minded people in whichever city you end up in and this is by far the best way to make friends quickly.
And if you don't know how to organize these activities for yourself, organizations like InterNations or Expat.com can get you started by helping you meet other recently arrived foreigners. Keep in mind that there may be cultural factors that slow how quickly you can develop new friends, including the fact that many people see expats as temporary visitors. It took me five months to finally feel that I had a solid friend group. But once you have made it clear that you are there to stay, you can expect to find yourself surrounded by loving, engaging, and caring friends much like you had back home.
A note about building professional networks:
Though it may be relatively easy to meet friends through hobbies and courses, it can be difficult to build a professional network in any new city, especially if you are working from home as a digital nomad. A strong professional network is often more important in Latin American countries than in the U.S. as opportunities are less likely to be posted on job boards and more likely to be offered to mutual contacts. Also, aggressive networking can make some people uncomfortable because they may be used to a different pace for doing business. If you're not sure where to get started, check out one of our upcoming programs for aspiring entrepreneurs and digital nomads. VamosA programs are short-term, flexible opportunity to learn what it takes to launch a business and find out if entrepreneurship is right for them.  
To hit the ground running on building a network abroad, consider joining our inaugural Cartagena Digital Nomad Retreat, a 6-day introduction to life as a digital nomad that trains you to develop your own professional website and still leaves plenty of time to enjoy the beach. This is a perfect way to test if living in Latin America is right for you without even taking a single day off work!